Okay! So here are my top picks for tonight's Golden Globes red carpet looks. I know that I usually choose 3 of my favorite, but when it's a night full of gowns, glitz, and glamour, you know that I'm super indecisive. To make things slightly easier for myself, I didn't number the looks by which one was my absolute favorite, but compiled several looks that I loved from tonight's show. So here you go!
I chose Marion Cotillard because she looks so fresh and vibrant in this dress. The color is an orangy red, which doesn't blend her into the red carpet so you won't see a head floating around! And she kept everything very simple and clean. I normally don't like what she wears, so this was a nice surprise!
I feel like I always choose Maria, but I have to say that her outfits appeal to me almost every time. I love the simple cut of the dress but the elaborate embellishments on it. I'm a sucker for sparkles and embellishments, you guys know that!
I love the gold neckline and overall structure of this dress. The lines are gorgeous and it kinda has a high fashion feel to it. The choice of accessories is also amazing. The gold bangle, earrings, clutch, and emerald ring really compliment the dress and doesn't take away from the entire outfit. You know I love dramatic and high fashion gowns!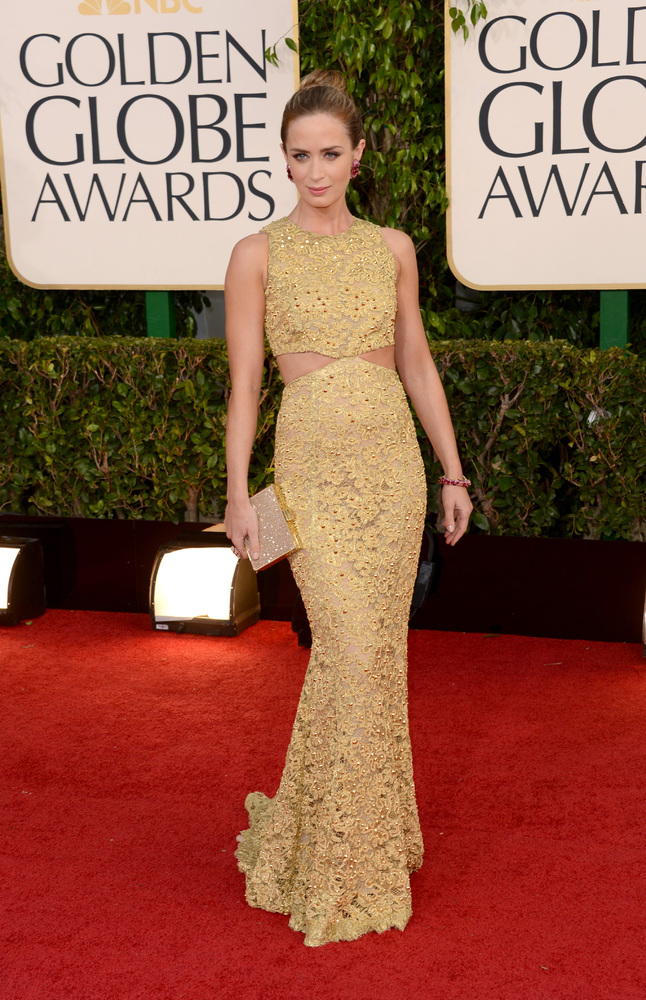 Emily Blunt is stunning in this gold dress with small cutouts. I love lace and I love gold, so when you put it together in such a gorgeous way, you're bound to get me to fall head over heels in love with it! I love that the lace has some beading on it and her square sparkly clutch! AHHH LOVE LOVE LOVE!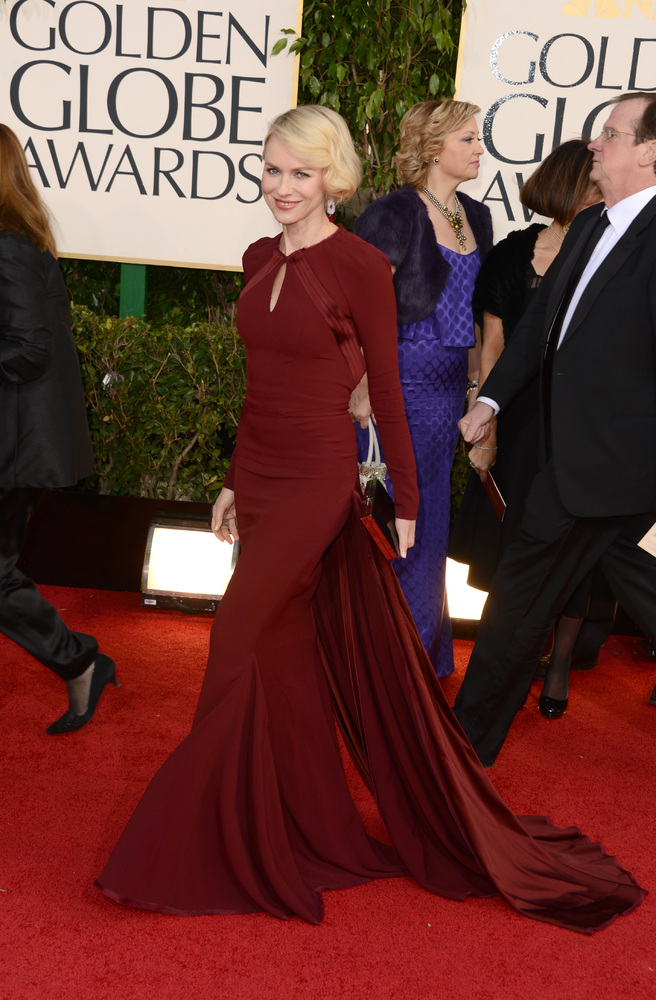 My final favorite look of the night is Naomi Watts' deep red gown. It looks glamorously old Hollywood and the color is such a stunning shade of red. AND it has a CAPE! A CAPE for goodness sakes! It is so flattering and definitely shows that she is a star!