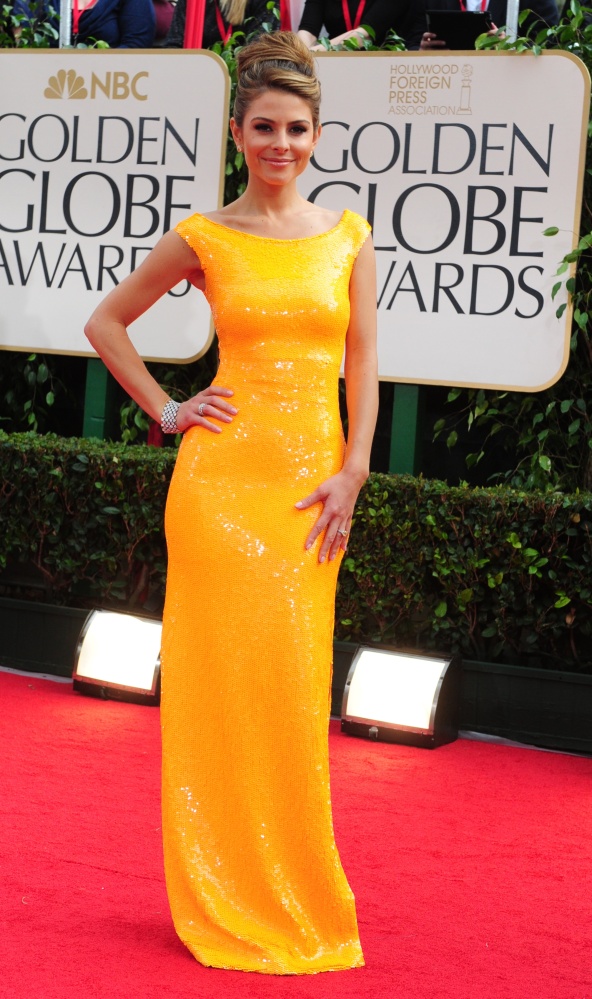 You know I'm a sucker for sparkly dresses. I LOVE how bright it is and yet it is still stunning. I thought this was a fun choice and her accessories are perfect. She definitely stood out among the crowd.
The moment I saw a picture of Charlize Theron, I knew she would be on my favorites list. She looked absolutely gorgeous and ethereal. Of course, she would be wearing Dior, but it is perfect on her. I love the slit and you can see her shoes. Everything is so soft and pretty.
I chose Kate Beckinsale as my favorite because I LOVE her and her dress just fits her PERFECTLY. I love the structure of the dress and the soft blush color. The accessories on her are gorgeous. The bangles and her earrings really work well with the dress.